In this post, our Community Outreach Manager, Tiana Day, reflects on her time last week at the National Black Minds Matter Summit in Washington, DC.
Thinking Nation was a proud sponsor of the 2023 National Black Minds Matter Summit. The conference brought together compelling Black school founders, politicians, allies, and advocates from across the country to discuss how to better support Black students in education.
Elizabeth Connolly (Chief Partnership Officer) and I traveled to Washington D.C. to support our partners at Black Minds Matter and attend this conference.
"Black Minds Matter is a national movement to celebrate Black minds, support excellence, and promote the development of high-quality school options for Black students." -BMM Site
During this three-day conference, we listened to inspiring panelists share their success journeys, ups and downs, and the advice they have gained from working in the education space.
One of the first presentations was conducted by students attending Legends Charter School, based just outside the nation's capital in Lanham, MD. Legends School, founded by Shomari and Atasha James, focuses on integrating financial literacy courses into their curriculum. The 7th-grade students who attended the conference presented a stock market analysis. It was incredible to see such young people speak confidently about investing and closing the wealth gaps in historically marginalized communities. I personally learned a thing or two from these students! I also learned that school founders can take innovative approaches to education to tackle systemic issues during students' K-12 years.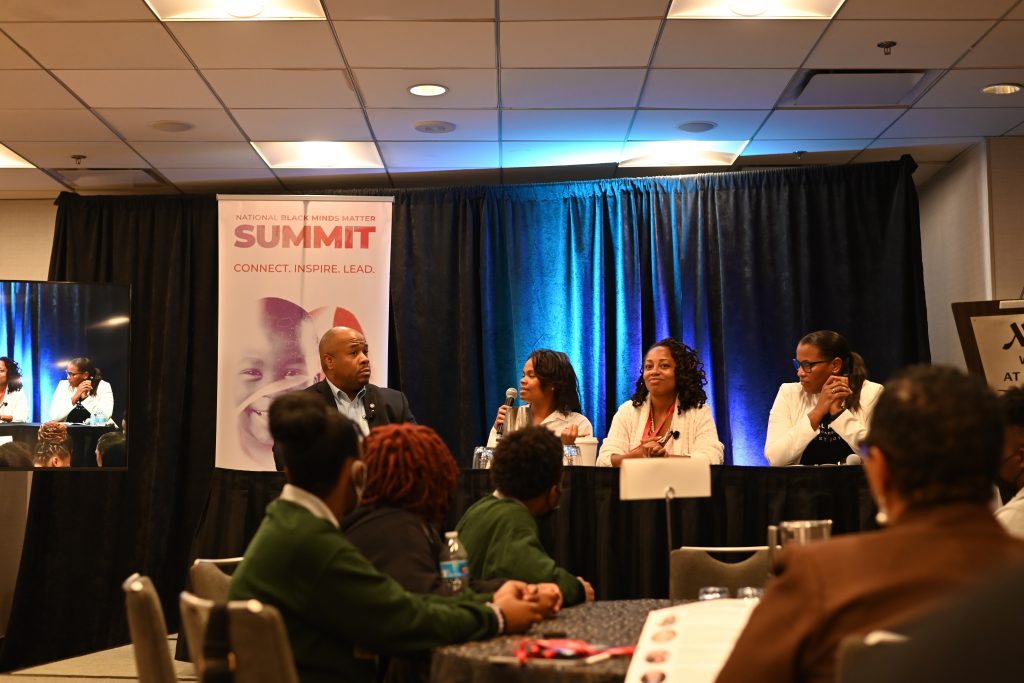 One of the most compelling speakers we heard from was Patricia Brantley, the CEO of Friendship Public Charter Schools. Friendship Schools (PK3-12) is a leading group of 15 physical charter schools in the Washington D.C. area that started with two locations in 1998. Brantley believes that the representation of teachers in the classroom has contributed to the success of her students. Her schools focus on ensuring teachers reflect the diverse populations of the students they serve. Friendship Schools also value accessibility, offering an online platform for students in grades K-8 living in the Washington D.C. area. Brantley celebrated their 25th-year anniversary and achievements, boasting a 95% graduation rate with 100% of students who have attended Friendship Schools being accepted into 4-year colleges and universities.
As I reflect on my own educational journey and why I love working with Thinking Nation, I think about the lack of representation I faced as a Black student during my K-12 experience. Today, my passion lies in creating a safe space for students to feel supported by a community where they feel they belong. When students feel a sense of belonging, they feel celebrated, and their confidence often translates into academic achievements. We heard from a politician based in Indiana who shared that at one point, there were only 10 Black male teachers in the entire state serving 1.2 million students. I pondered whether the students who had access to learning from those Black male teachers knew how rare it was to gain that perspective. It truly changed my perspective on the importance of having representation in the classroom as leaders for students to look up to.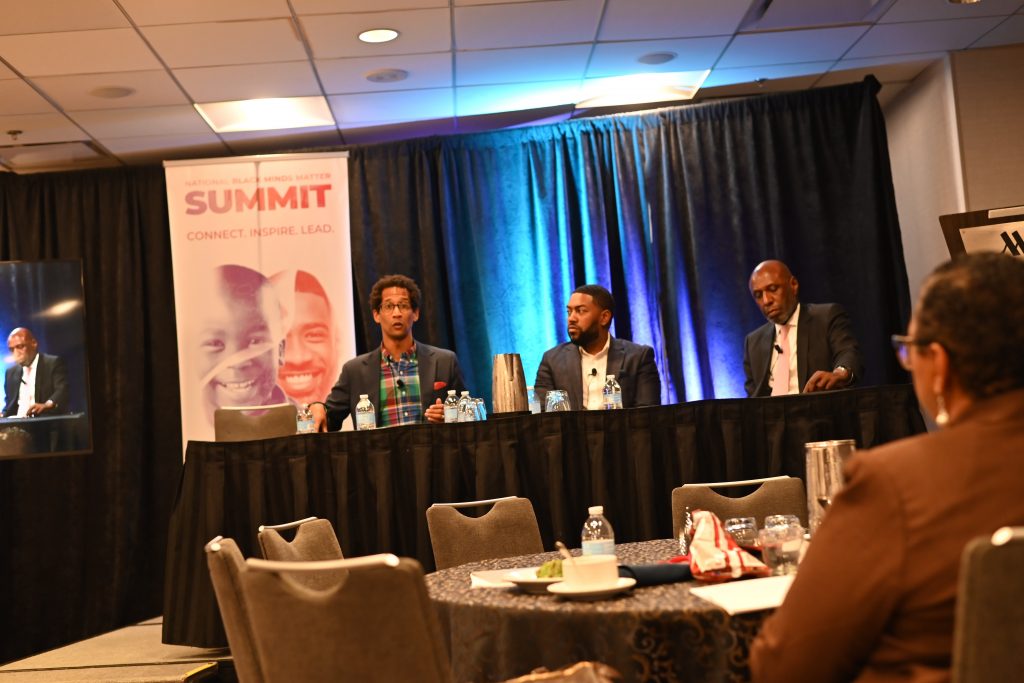 We also heard from politicians who shared with the participants how to get in contact with their state legislators and build genuine relationships. One politician shared that for them, it only takes one impactful story to inspire action, and hearing from a quality parent, student, or community member has a greater impact than receiving thousands of template-filled emails. Another politician shared that they prefer scheduling coffee meetings during breaks or between sessions with community members and enjoying attending community events. Each shared a different perspective on how they like to be communicated with. However, they all agreed on three things: the importance of getting to know representatives at the local, state, and national levels, being informed before approaching a representative, and being respectful and non-confrontational when advocating for what one believes is right.
A unique aspect of this conference was a presentation from Lauren Zelt and Kristin Hoff from Zelt Communications Group, who taught school founders how to use media for visibility. In today's society, where we are constantly consuming media, leveraging it can be an effective way for school founders to spread the word about their schools. We learned about hosting press conferences and reaching out to broadcast, radio, and news stations to gain coverage. They emphasized the importance of building media relations to expand brand awareness.
Through a partnership with the American National Federation of Schools, founders attending this conference would gain access to free consulting and media training from Zelt Communications. This is often an overlooked aspect when starting a school or any endeavor, really. The media can help amplify our messages, and with proper training and confidence, it can be an essential tool for founders and educators to scale their impact, reach more students and parents, and inspire others to follow in their footsteps.
I felt like I left this conference with a wealth of knowledge from others' lived experiences and perspectives. It was truly inspiring to hear from these leaders who spoke with immense passion about their students.
My biggest takeaway from the National Black Minds Matter Summit was that Black-founded schools are not monolithic. The majority of these founders aim to use innovative techniques relevant to students to equip them with skills that go beyond academics and prepare them for life. Many schools offer unconventional classes such as computer science engineering or financial literacy to help students align better with their educational and life goals. Attending this conference was an incredible experience for both Elizabeth and me. Simply listening and learning how Thinking Nation can continue to support schools and reach students across the country has been a valuable experience.