Last week, some of the Thinking Nation team was able to attend the Reagan Institute's Summit on Education (RISE) in Washington DC. The day was jam packed with thoughtful panels, fireside chats, and discussions among some of the nation's leading thinkers on education and ed policy. Most importantly, these leaders adhere to diverse political persuasions. This context meant that there was fruitful (and sometimes tense) conversations about how we can truly make education better for all children in the United States. As Thinking Nation spends most of its time in social studies and civics spaces, this was a very special event to engage with even broader bipartisan ed reform and ed policy.
I wanted to take some time to highlight some of the panels and speakers here as we reflect on how essential these bipartisan summits are if we really want to enact systemic change.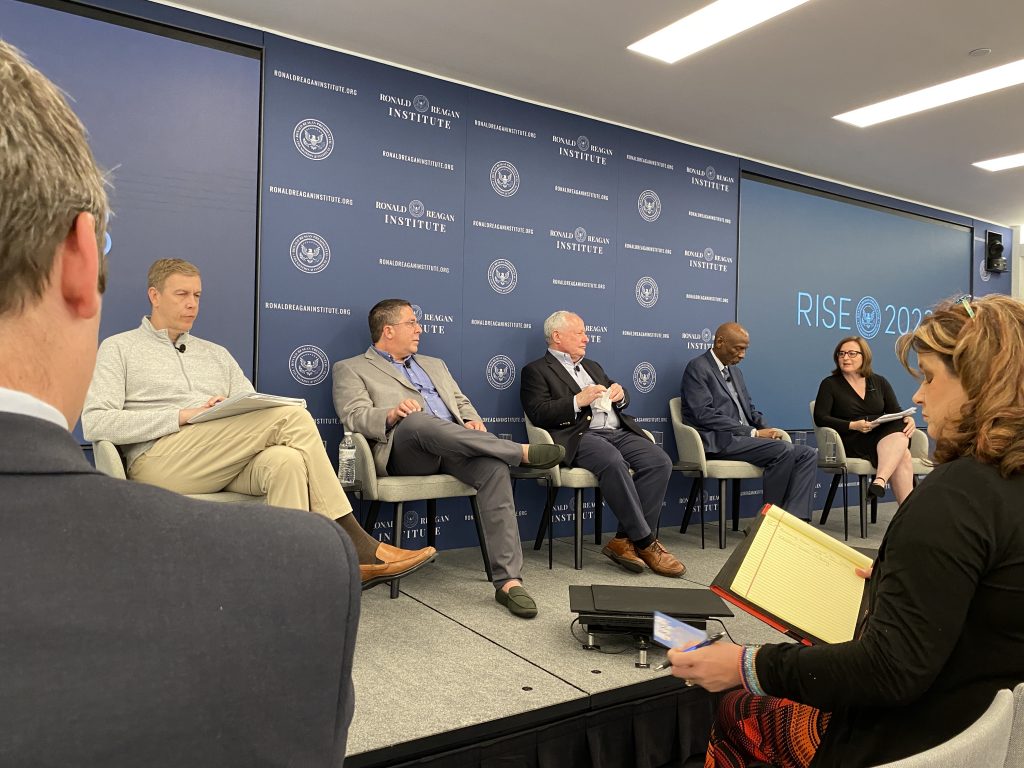 To start the morning, the first panel, "The Imperative for Education Reform," engaged conversation among Arnie Duncan (Sec. of Education under President Obama), Rick Hess (Ed. Policy Fellow at American Enterprise Institute), Bill Kristol (Founder, Defending Democracy Together), Geoffrey Canada of the Harlem Children's Zone. I personally remember the documentary Waiting for Superman, which highlighted Canada's work being very transformational in my own journey into education. Needless to say, I was excited to learn.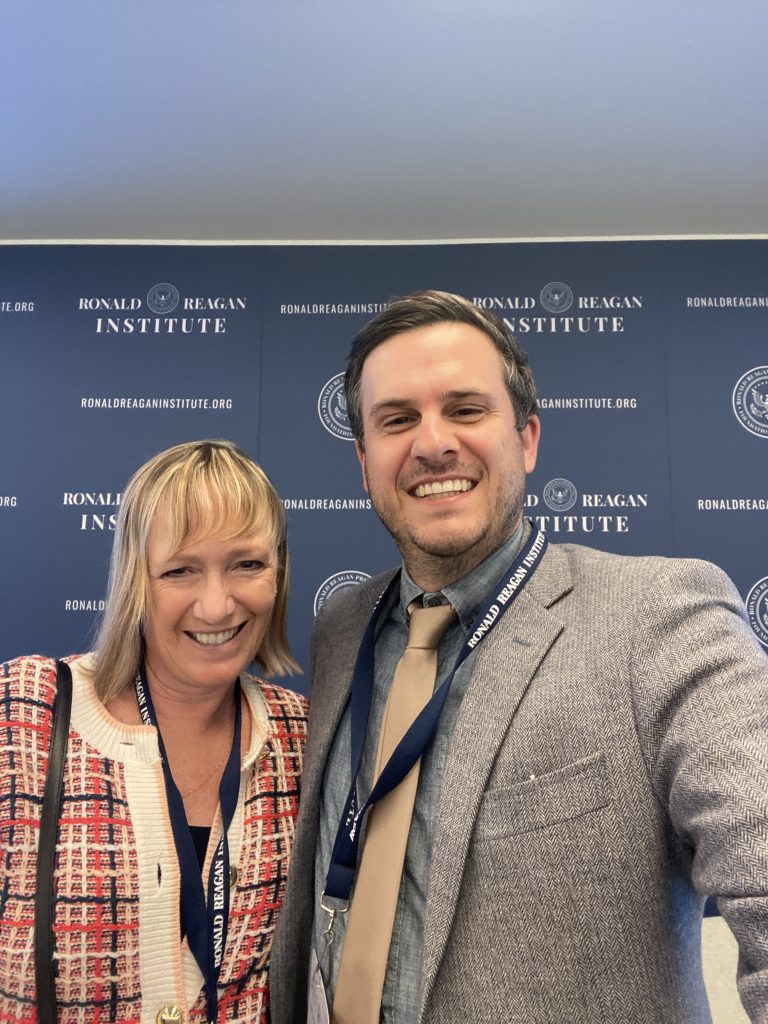 The conversation among the panelists was robust as they reflected on the political context that has led to the many crossroads we are at in public education. But for the sake of brevity, I'd like to highlight something Canada said: "Often education has been a political cudgel." He said this as he reflected his own journey in education and how at some points he was praised by progressives and at other times he was praised by conservatives. As he noted, he was simply trying to do what was best for kids. But he remarked how political allegiances clouded both sides' ability to do the same. Canada's focus on the needs of children was a breath of fresh air.
Later in the morning, a panel entitled, "Teaching and Learning in the Age of AI," was incredibly apropos for our current moment. While I felt that the panel leaned more optimistic without really wrestling with ramifications for rigorous learning, I was struck by something that Mary Snapp, Vice President of Strategic Initiatives at Microsoft, stated. In ensuring that developers build out resources that don't undermine democracy, she noted that "engineers need to learn history too." Absolutely, Mary. Absolutely.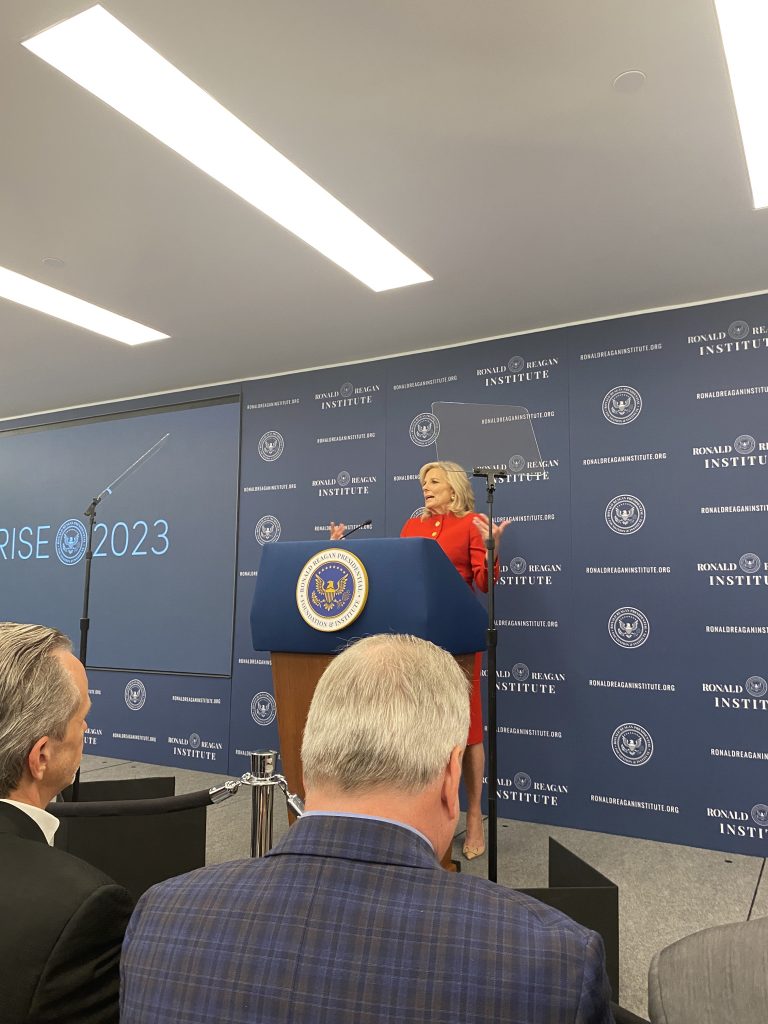 After lunch, we were fortunate enough to hear from our First Lady, Dr. Jill Biden. Biden remarked that the last time she came to RISE, she was late because she had to rush over after teaching her class at a local community college, a good reminder that FLOTUS has quite a bit of first hand experience in education. Her address consistently thanked the Reagan Institute for hosting a bipartisan ed reform forum, and while she reminded the audience often of the President's plan for education, she took quite a bit of time emphasizing the need for stakeholders of different persuasions to seek out commonality to effect real change. I hope we make real waves to push for such consensus.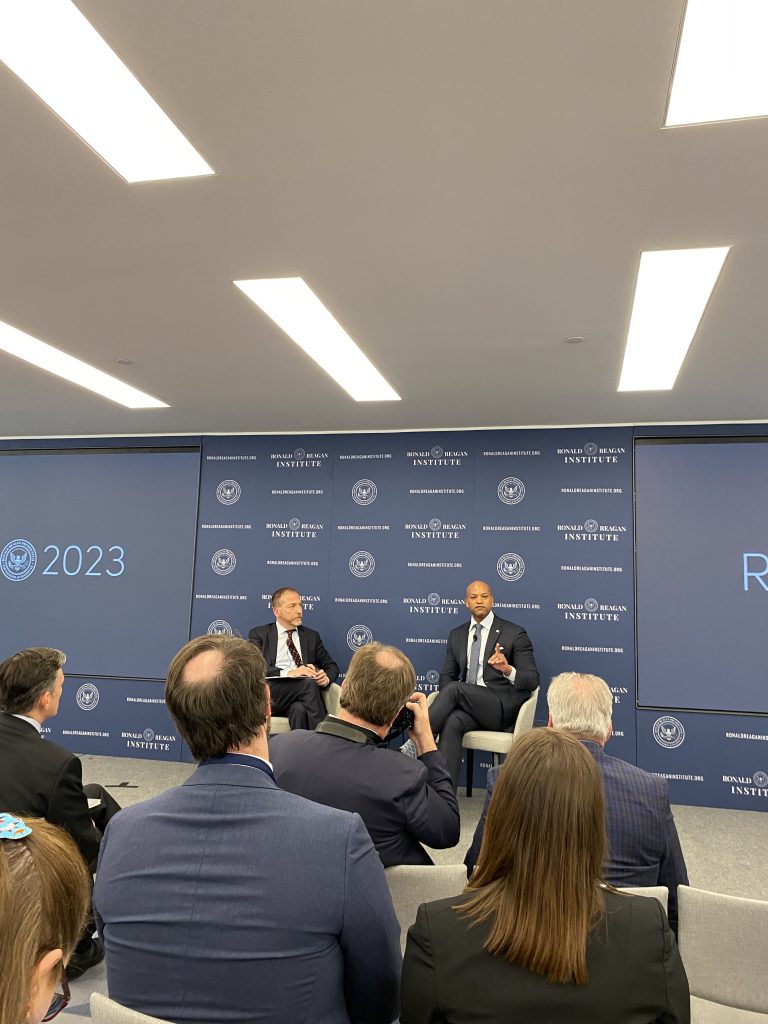 In the afternoon, we were able to hear from former Governor of Arkansas, Asa Hutchinson, who recently announced his candidacy for President, followed directly by the new Governor for Maryland, Wes Moore. These two men of opposing political persuasions did not emphasize those areas of opposition. They healthily staked their claims while advocating for as much bipartisan legislation as possible to initiate change. Moore reminded the audience that even though he could have passed state legislation with just the Democratic Party's support, he pushed for legislation to be written in ways that would garner bipartisan support, because he knew that "it simply won't work" if only one party is behind it. I hope that wisdom around bipartisan ed reform transcends his state boundaries and enters the Capitol that was just a couple miles down the road from us at the time. 
In all, the summit was a day to both challenge and bring hope for public education in the United States. We are grateful to the Reagan Institute for having us.