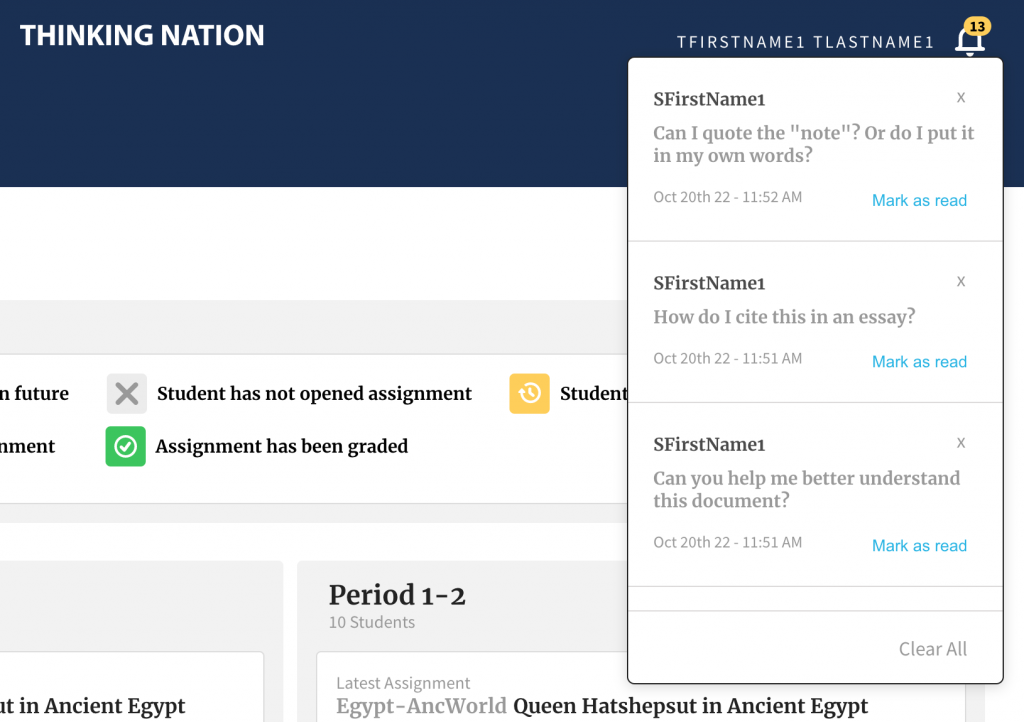 Students often have "in the moment" questions about history, historical thinking, and writing during class. Truthfully, we can't get to them all nor do all of our students feel that they "really" need to ask their question. With Thinking Nation's chat feature, however, all students can ask their teacher questions during the analysis and writing process. Even if teachers can't get to the questions immediately, they can sift through student questions on their notifications tab on their own account home page. This way, students can ask their questions when they are top of mind even if the teacher is unavailable to answer them at that moment.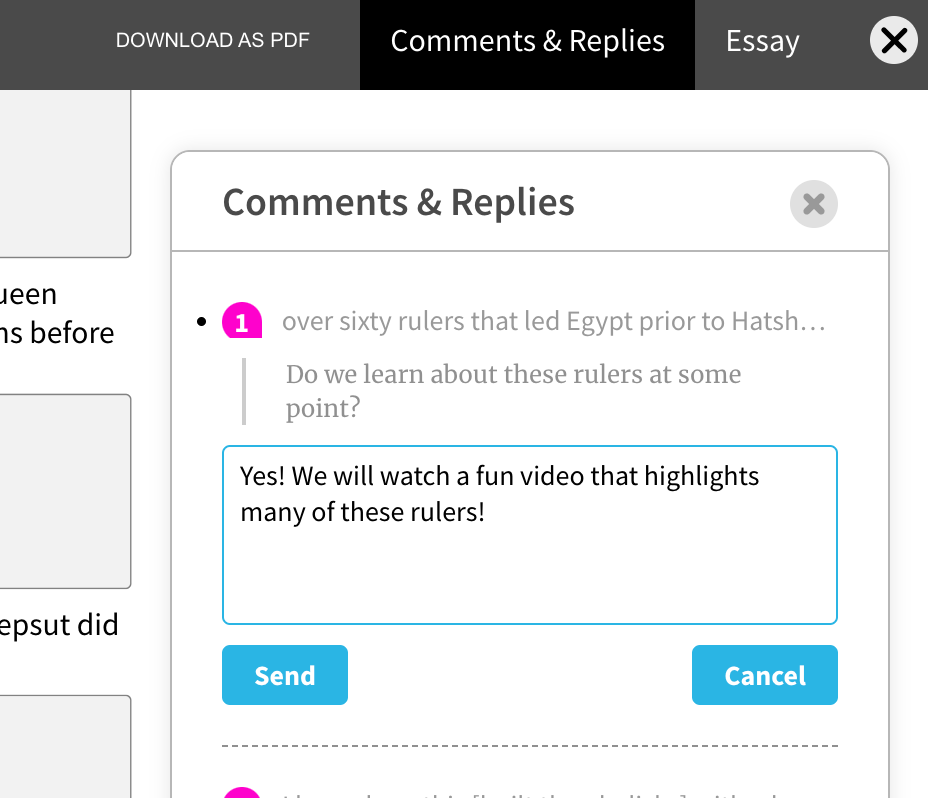 We want the conversation about historical thinking and writing to have the opportunity to continue even after the bell rings. Our chat feature, embedded in all of our DBQs, allows just this. All students need to do is highlight the text or section of the resource that they have a question about. Next, they type their question, click the "send as chat" option and press "save." Teachers are notified and can then respond when they are able. Students are also notified when a teacher responds so that an intellectual direct message conversation can ensue.
So, teachers! Make sure your students know that they can do this and be sure to utilize this feature as you continue to empower your students to think historically. Lastly, in light of our last blog. THERE ARE ONLY 10 DAYS LEFT IN OCTOBER. You got this!