This week, I had the opportunity to teach a few classes at one of our partner schools: Rise Kohyang Middle School in the Koreatown neighborhood of Los Angeles, CA. For three class periods, I was able to work through the history of Ancient Rome. Specifically, the students were working on answering the essential question: How did the idea of citizenship in Ancient Rome change over time?
As a guest teacher, I never really know what I'm walking into. I find this exciting! It gives me the opportunity to let the students lead a little as I pry and figure out what they know and what they know how to do.
We started reading some historical context of Ancient Rome. Right away, the students were making poignant observations. One student noted that "just because the plebeians became citizens did not mean that they became equal to the patricians" pretty early on. I had some fun and ignored raised hands when it was time to give an answer to a text based question and simply said "say it if you know it!" Dozens of students shouted out the answers. The students were engaged, inquisitive, and prepared to participate. I was impressed.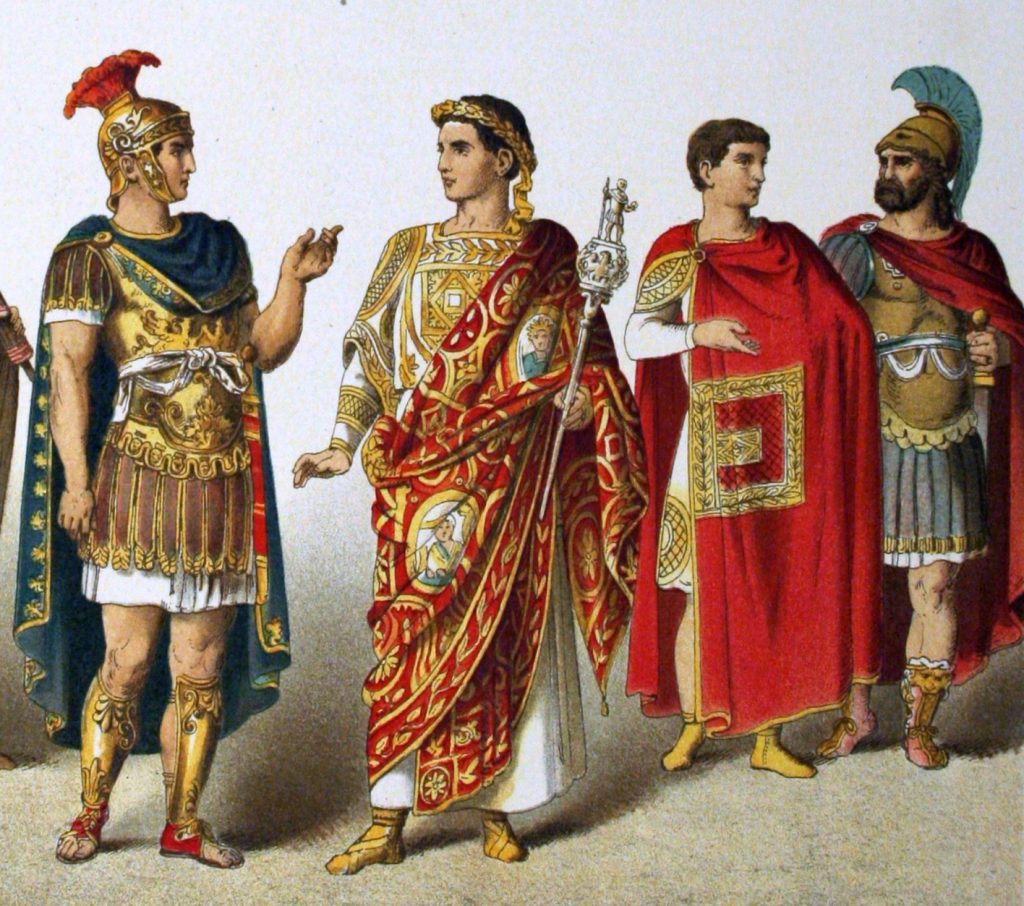 As we began to talk about the document that cemented the last large expansion of citizenship in Ancient Rome, the Edict of Caracalla, some of the students' brains really began to turn. Emperor Caracalla signed the Edict of Caracalla in 212 C.E. It essentially gave citizenship to all free people living in the Roman Empire. Many scholars point out that this was probably the largest expansion of citizenship to ever take place from a single event in world history. People across the empire, living on three continents, instantly became citizens. Its significance is profound.
The classroom was set up with four rows of desks on each side of the room, all facing the center. As I looked down the center walkway dividing these sections, I noticed one student sitting in the first row, closest to the center but in the back of the room. She was clearly pondering something. Her hand went up.
"You know how a lot of people say that Rome didn't fall because of invaders from the outside, but that it crumbled from within?" Without waiting for my response, she continued, "Do you think that Rome expanding citizenship to too many people too fast was a reason that it fell from within? That they couldn't make everyone happy or keep order which led to it crumbling?"
Of course, this was not where my brain was at that moment. I was thinking about the inclusiveness of the act. She was thinking about its unintended consequences. To be sure, I'm no expert on Ancient Rome. I let her know that that is a really interesting and plausible consequence of the edict. We then opened the conversation up to the class. What is the purpose of a government? What happens when it can't fulfill that purpose? Students began to express their thoughts, compare Rome to the U.S.A today, and most relevant to this unit, really began to grasp just how large the Roman Empire was.
It's always a privilege when I get to join students in their academic journey. This week was yet another example why. I came in with a specific purpose around a specific question. That particular student was making different connections, based on her own interests. The intersection of those two goals produced a brilliant exchange with a group of Los Angeles middle schoolers. We often are unsure if young students can analyze deep concepts in history. I hope this example reminds us not just that yes they can, but that they want to. We just have to provide them the opportunities.