Just over a year ago on our blog, we addressed how the historical thinking skill of continuity and change over time is not only a thinking skill helpful for navigating the past. But, it is also a skill that helps cultivate empathy in those that practice it. Since it has been a year, and some things are meant for reviewing, today's blog is going to address this idea again. How can we cultivate empathetic citizens?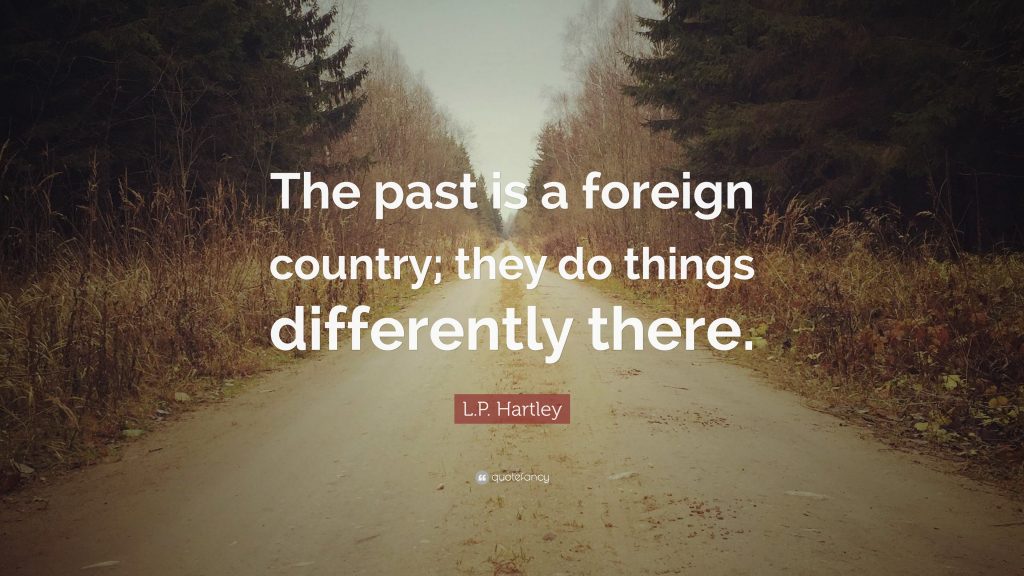 Empathetic people are great listeners. They seek to understand before they draw conclusions, make judgements, or take action. The study of history enables us to practice this skill daily. When we look to the past, we recognize, as novelist L.P Hartley put it, "The past is a foreign country; they do things differently there." Just like we wouldn't (or at least shouldn't) enter a foreign country today and immediately decry their customs, mores, and societal structure without first understanding those things, we can't simply make proclamations about the past without first understanding it.
The main job of a historian is to understand the past. This takes a lot of restraint in refusing to project our own visions of how things should be on past actors. It doesn't mean we can't hold tight to our modern convictions. But, it does mean we can't assume that the context of the past is the same as our present. There are specific reasons that we hold to the convictions we have today. We were mentored by someone, we read certain news, we grew up within a particular tradition, or we are surrounded by people who think a certain way. Historians must lay aside our own context, at least for a little while, as we seek to understand the context of the past—that foreign country.

When we do this, we practice empathy. When we teach this, we cultivate empathetic citizens. At Thinking Nation, we want to instill empathy into our students. We want to empower them with the tools needed to listen to the past. To do this, we provide a rich primary source-based curriculum to do this. We give students ample practice in asking historical questions of these sources. These are empathetic questions around historical context, intended audience, and historical significance. After all, we are not here to cultivate walking encyclopedias, able to recite historical facts on demand. Rather, we want to cultivate thinking citizens who are equipped to preserve our democracy. The skill of empathy practiced in the discipline of history helps us do just that.