Last week, our Chief Partnership Officer, Liz Connolly, and myself, flew out to Mansfield, Texas. We witnessed the great work being done at Mansfield ISD under the leadership of Superintendent, Dr. Kimberly Cantu. This visit was part of our partnership with AASA, The School Superintendents Association, and the work of their Redefining Ready! Cohort. The multi-day summit was filled with brilliant ideas, great collaboration, and of course, some great Texas BBQ thanks to Mansfield's own students at Ben Barber Innovation Academy's Savvy's Bistro.
Much of our time together was spent visiting different Mansfield ISD schools and witnessing such rich education innovation. From the programs to the classroom layouts to the lesson plans themselves, it was such a special experience to witness such deep learning. I was so impressed with all of the teachers and students I interacted with.
In particular, though, this cohort got together as we rethink how we "redefine ready" for our schools. Much in the same way that Thinking Nation wants to shift the paradigm of social studies education and redefine how we measure success in the discipline, this group of superintendents is seeking to redefine how we measure success as districts, and hopefully, as a nation. The three categories where we worked together as a group to redefine readiness were college, career, and life. Of course, there is great overlap in each of these categories. But, to think of each of those domains separately was a great exercise in thinking through our own priorities for K-12 education.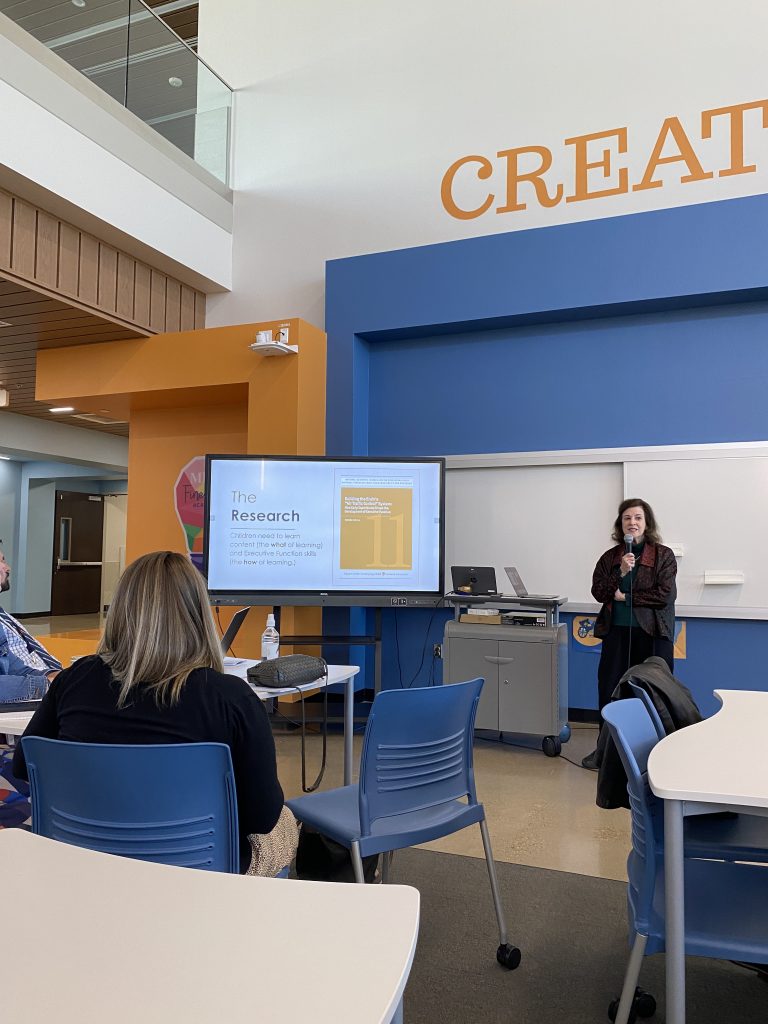 In one of the breakout sessions, I joined the Life Readiness group. I wanted to hear the research and insights that came from Ellen Gallinsky, the executive director of Mind in the Making. Her 2010 book of the same title explores seven life skills that she's identified as essential for children to grow into flourishing adults. Her next book, which comes out in the spring, continues this research and explores the teen years. 
Before her presentation, I had time to talk with her about some of the intersections between our work. Specifically, our historical thinking skills that I addressed last week and her work in life readiness. While I often see the connection between historical thinking and life readiness, Mrs. Gallinsky's quick ability to see the connection was encouraging. As I say often, historical thinking is a life skill. If more of us applied historical thinking to more parts of our life, society would be grateful. It's why our vision is that "all students will mature into thinking citizens, equipped with the essential skills to participate in a robust democracy."
As we move forward with our partnership with the Redefining Ready! Cohort, I'm excited to think alongside such brilliant superintendents who are striving to shift the paradigm of education more largely. We will continue to advocate for a needed paradigm shift in social studies. Because we know that when students are empowered to think historically they are more college, career, and life ready. Thank you to AASA and Mansfield ISD for having us!